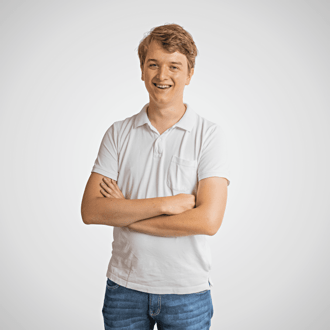 Anian
Co-founder & CTPO – Product Development
As a child, I always told people who asked me what I want to be when I grow up that I would like to be an inventor, thinking at the time about characters like Gyro Gearloose from the Disney universe. Very quickly I developed interest in mechanical engineering and expecially computers and did my first programming experiments at school in Visual Basic, Blitz Basic and later Java.
For my studies at the university of Augsburg I decided to go with Informatics, and I was able to follow that passion there and deepen my knowledge of Software Engineering and Development. That was also when I got interested in Open-source and Linux and started exploring that universe. A lot of Open-source projects underpin what cioplenu builds, and I try to contribute back when possible and encourage my colleagues to do the same. I've worked from frontend to backend all across the stack, but I mostly focus on backend and infrastructure work.


When I met Benjamin and Daniel during my studies, they already had the first ideas for our product and I saw the chance to invent something great together with them and build an awesome team and company together. So far it has been an amazing journey, and we still have lots to build.